Due to the variety of products and services we offer, we work with clients at global, national and startup levels alike. All marketing budgets are different, but one of the most frequent questions we're asked is:
"How can I save on promo products the next time I order?"
Learning the ins and outs of the promotional product industry enough to start saving money is something that usually takes time (or the right connections). Here at Namify, we want to help you get the best deals on the market – that's why we put together this list of methods that can help you start saving on promo products today.

Whether you're used to ordering the same thing several times a year, or if you're gearing up for your first bundle of marketing materials, these tips are guaranteed to cut costs and give you more room in your marketing budget.

Plan Ahead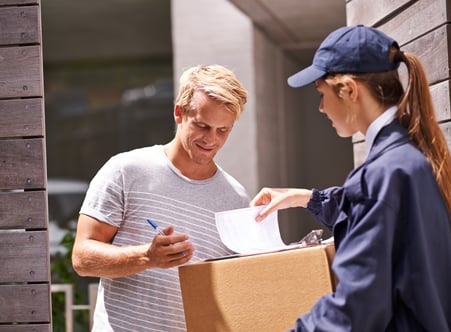 Planning ahead is first on our list for a reason: it's the most cost-effective way to avoid extra charges. Sometimes shipping costs can surprise you – rush shipping (especially when ordering around a busy holiday) will result in a much more expensive price tag to ship your items and even shipping delays. Don't let shipping costs catch you off-guard.
Plan your promo product purchases ahead of time and you can start saving up to $100 per order by avoiding rushing the shipping and production charges. We know last-minute situations can always come up, so another option if you have to rush your items is by arranging to pick up the order from your vendor's office in person if possible.

Order in Larger Quantities

This tip is more commonly known, but again is one of the best ways to trim down your marketing costs. Ordering in bulk prevents the need to re-order so you only have to pay for one shipment and usually comes with a discounted price from the item supplier. Order large quantities whenever you can to maximize your promo product savings.

Stick to the Same Setup


Setup fees are often applied whenever a new order comes through a production company that requires a new printing configuration. This can apply to items that are engraved, screen printed, run through a heat press, etc. These costs cover the labor it takes to set up the machine for a new order and the screens or other supplies used to create the item.

Setup fees range from $10-50, so using the same setup each time you order can add up to a lot of extra dough. Consider the cost of setup fees whenever you're thinking about rebranding or when ordering any new promotional product.

Get Referrals

Some production companies provide bonus cash or discounts from referring others to the same company you're using. Not all companies have this incentive, but even if they don't – make sure you have a good relationship with your sales representative so you don't miss out on any miscellaneous sales or offers on your promo products. (It also never hurts to ask which brands are on sale or if there are any clearance items available.)

Try New Brands


Sometimes other brands are better – for the price, at least. Budget-savvy promotional product shoppers will frequently ask which brands are on sale and compare them to their current products to see if they can get a similar product for a discounted price.

Top-brands like OGIO or Hanes will have sales throughout the year, so keep an eye out for the brands you usually order from to see if you can get a one-time discount from a seasonal sale.

What's the best thrifty trick you've learned to save on promo products? Share it with us in the comments below!