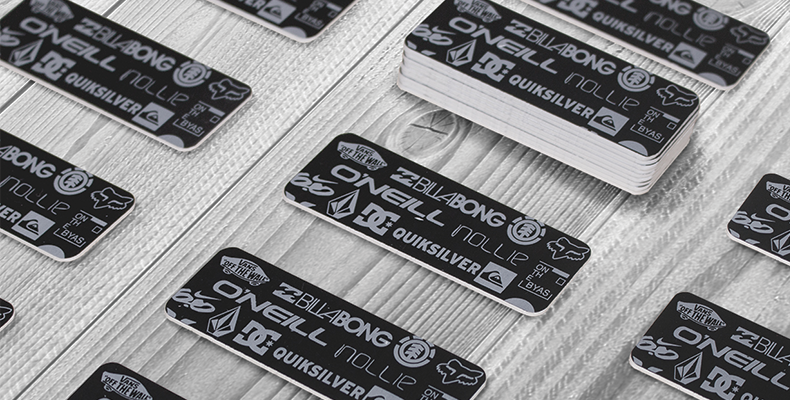 Are you still using print-from-artwork name tags?
If so, you could be saving hours each year on setup time alone.
When we receive print-from-artwork files with each person's name broken out into different pages, our team still has to open and modify each tag so that it prints properly. Not only does this add a delay to the production time of your name tags, it also creates more work for you than necessary.
What we recommend doing instead:
Start saving time by ditching the print-from-artwork name tags. Instead, send over a list of names (in text) and a single art file that shows how you'd like your tags set up.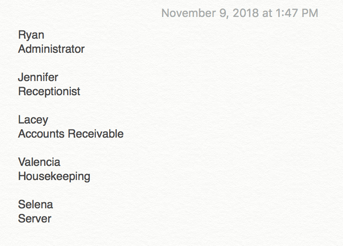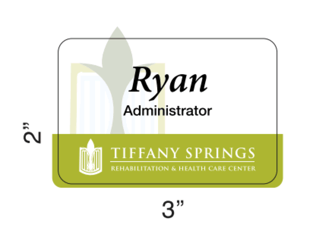 Worried about different setups on the same order? That's okay - we still only need a list of names and a single art file like the one shown below. Once we have your template set up, our automated merging system will ensure your name tags will look awesome and be printed exactly how you entered them in your text document.
Plus, you'll receive a proof to approve before they go to production to ensure all names are entered correctly.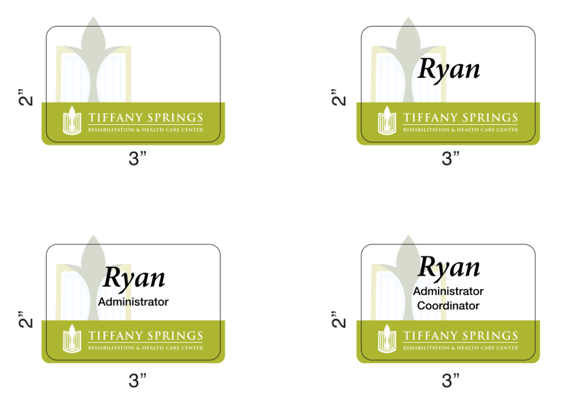 Overall, we recommend avoiding print-from-artwork name tags so you can save time and avoid delays on name tag orders. We look forward to helping you on your next corporate identification project!